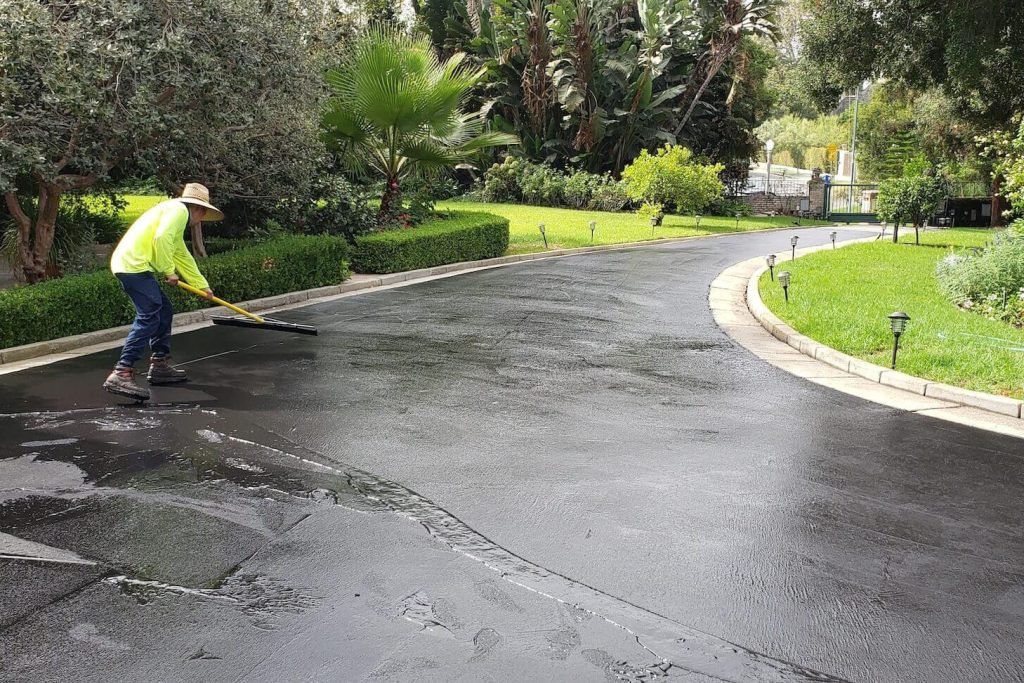 Sealcoating of aged or damaged asphalt affordably beautifies, protects and extends the lifespan of the surface.
The Next Level Paving provides affordable and durable asphalt sealcoating services. Sealcoating is a popular technique for maintaining an existing asphalt surface area. An asphalt "sealcoat" is a thin surface treatment of heavy, clay-based emulsion oil that is applied to a paved surface.
Besides beautifying by making the surface a uniform, deep black color, sealcoating provides a durable, waterproof cover on driveways, parking lots and roadways. Over time, asphalt surfaces will erode and degrade through oxidation, aging and vehicle traffic. Sealcoating adds life to existing asphalt.
The cost of sealcoating is minimal compared to the costs of replacement or repair.
Striping refers to the design, layout and painting of an asphalt parking lot, playground or roadway area. Typical striping work includes car stalls, handicap parking stalls, traffic arrows, speed bumps and any other stencil work which might be required.
Additional services include curb painting, concrete parking bumpers and handicap parking signs.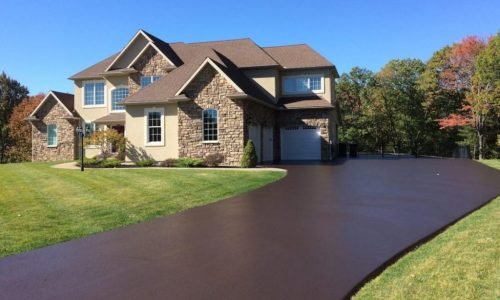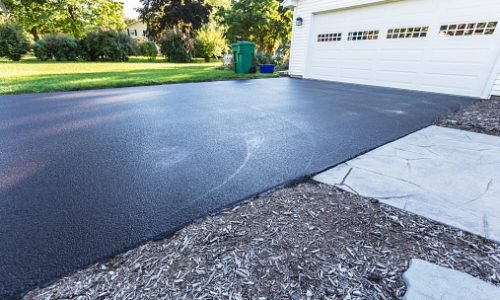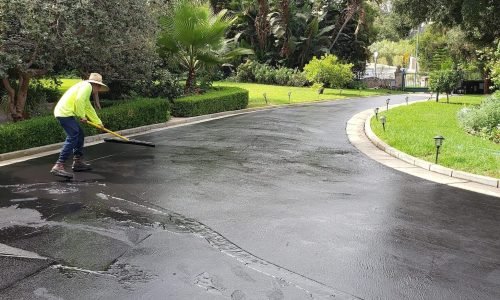 The professionals at Next Level Paving are ready to give you the accurate information you need to effectively plan any project. Contact The Next Level Paving TODAY at
Next Level Paving, an experienced paving contractor, has completed numerous asphalt paving, concrete and decorative hardscape projects throughout the GTA. Please see our representative project portfolios below.